Every day there are people in our local and global community who are using the tactics and principles of nonviolence to transform the world around us. Our podcast focuses on telling these stories to highlight those who are joining us in our journey to create a world free from violence and the threat of violence.
Episodes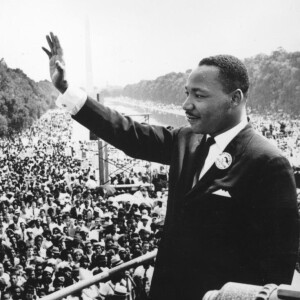 Monday Jan 16, 2023
Monday Jan 16, 2023
The gains made by the Civil Rights Movement under Rev. Dr. Martin Luther King Jr.'s leadership demonstrate what can be accomplished through strategic nonviolent action. But how much do we really know about MLK and the nonviolent activism of the Civil Rights Movement? How do we continue to move King's vision forward in our world today? Join host Jarren Peterson Dean and guest Peter Digitale Anderson in an exploration of the moral values and beliefs that guided MLK's life and activism. Each episode in this series features one of the six Principles of Kingian Nonviolence and includes queries for further reflection. 
Peter Digitale Anderson is the Director of Formation for Peace Catalyst International, where he trains and coaches activists in skills for peacebuilding, nonviolence, and community organizing. He lives with his family in Minneapolis where he organizes for racial justice and facilitates racial healing circles. He loves to go on new adventures with his kids to explore all there is to do in this city.
Further information about Peace Catalyst International is available on their website at www.peacecatalyst.org. 
This episode was hosted by Jarren Peterson Dean and produced by Leah Robshaw Robinson, with audio engineering by P.J. Hoffman.